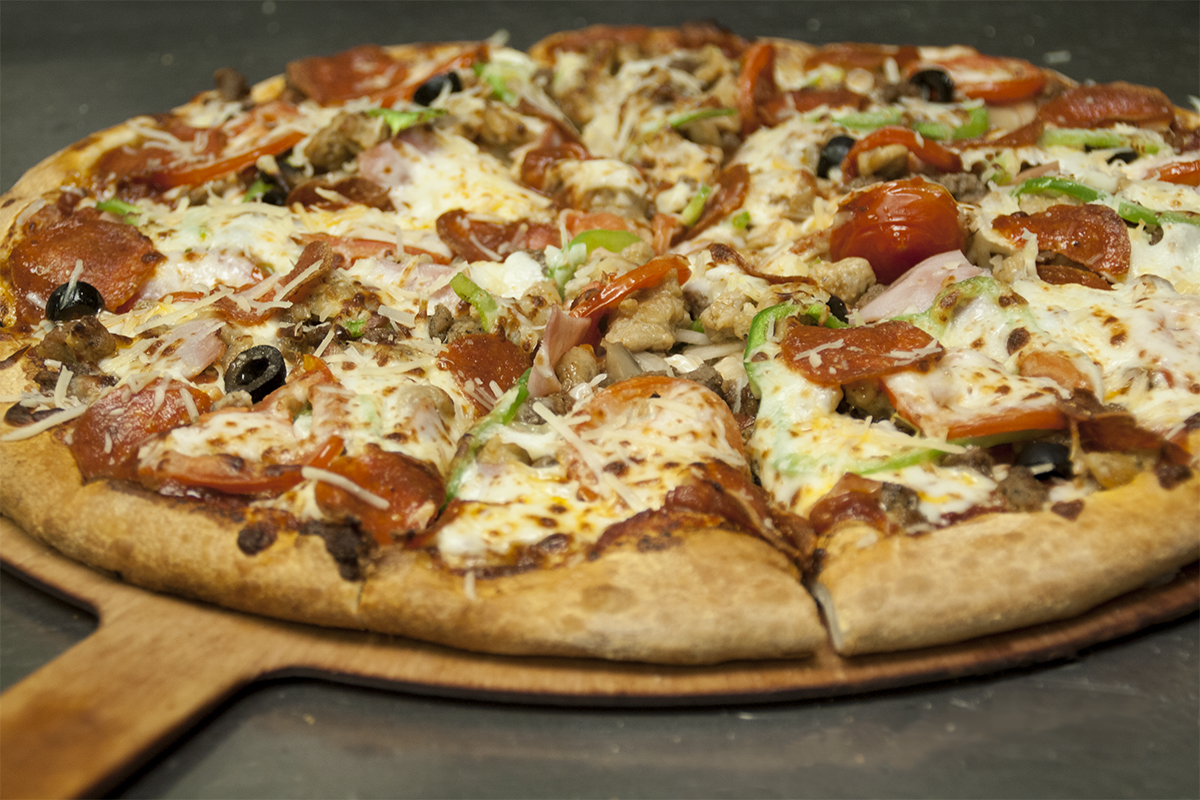 It's that time of year again. Time for us to roll out our new menu. Sure it has a new look and some new organization, but we also spent a lot of time over the past few months scouring ways to satisfy our guests tastes buds. We pride ourselves on using fresh ingredients, but also ensuring that our menu items are fresh. This year we gathered our inspiration from several sources. We looked inside our own organization to our own personal tastes. We scoured the market for popular combinations. We taste tested new offerings from our suppliers and took considerable feedback from our guests. In the end, we changed some things, brought a few things back and created a whole lot of new.
Let's start with what we changed. All of our Tasty Subs have received a major make over. Our sandwiches are now served on Schiaccatta bread. Pronounced "Skiah-CHA-tah", this bread is a classic Tuscan flat bread that is a lighter dough and will make your taste buds dance.
Continuing with our sandwiches, our Chicken Pesto is making is grand return. Served on the new Schiaccatta bread, the Chicken Pesto features fresh spinach covered in pesto chicken, Monterey jack cheese, red onions and artichoke hearts.
New sandwiches joining the lineup are The Cuban and our new Roast Beef and Cheddar. The Cuban features a traditional blend of smoked ham and pulled pork, Monterey jack cheese, red onions, pickles all smothered in an Italian dressing and honey mustard blend. Not to be out done, our Roast Beef and Cheddar Schiaccatta sandwich, starts with a large pile of roast beef and mild cheddar cheese, and is finished with lettuce, tomatoes, red onions and mayo.
We also have a new Spinach House Salad. A smaller offering than the Sonoma Valley Spinach Salad; the Spinach House Salad features fresh spinach with tomatoes, red onions, mushrooms, and smoked gouda cheese. A great healthy option for all of our guests.
Now, on to the pizzas! Making a strong return is the UCLA! A Classic pairing of our Ultimate Red Sauce, double pepperoni and marinated portabella mushrooms. You spoke we listened. This pizza is back on the menu!
Also returning is The Lite works. Featuring our rosemary whole wheat crust, the Lite works is designed to hit all the right flavor combinations. Ultimate Red Sauce for a little spice. Chicken, mushrooms and red onion create a fun blend of textures. Red peppers for some added kick, but pineapple for a sweetness to keep it under control. All finished with the smooth blend of flavorful mozzarella cheese. 
We have brought in a new crust offering as well. Recognizing the need for a healthy option, we tested several new things, but we finally agreed on a Cauliflower crust. Joining our Gluten Free crust at the 10" shmedium size, the new Cauliflower crust is a flavorful, yet healthy crunchy flatbread crust that is a must try! All of our creations can be ordered with this new crust or use it to build your own pizza.
Playing off our Ultimate Cheese Pizza, we created the Ultimate 4 Cheese Pizza. Instead of just loading a pizza with mozzarella, we created a mix of mozzarella, mild cheddar, Monterey jack and provolone cheeses. Not only does this pizza look gourmet, but it tastes incredible.
The Pomona is a unique new pizza. The Pomona combines some offerings not normally found on a pizza. Of course, we wouldn't be who we are if everything we did was traditional. So we decided pimento cheese belongs on a pizza. A flavorful blend of pimento cheese and mild cheddar cheese blends very well with hickory smoked crumbled bacon and banana peppers. This combination you won't find anywhere else.
Last, but certainly not least. A name you may recognize from a menu from years past on our Tasty Subs offerings. The Alcatraz makes is triumphant return as a pizza. That's right! All the amazing flavors formally featured on a sandwich, have been reinvented on a pizza. The Alcatraz features slow roasted pulled pork, Sweet Baby Ray's BBQ sauce, red onions, and a fine blend of mozzarella and Monterey jack cheeses.  An explosion of flavor and texture.
Stop by and see us, we are sure to have something for everyone. Whether you prefer new tastes, are looking for something new, the new menu at Ultimate California Pizza has what you are looking for.