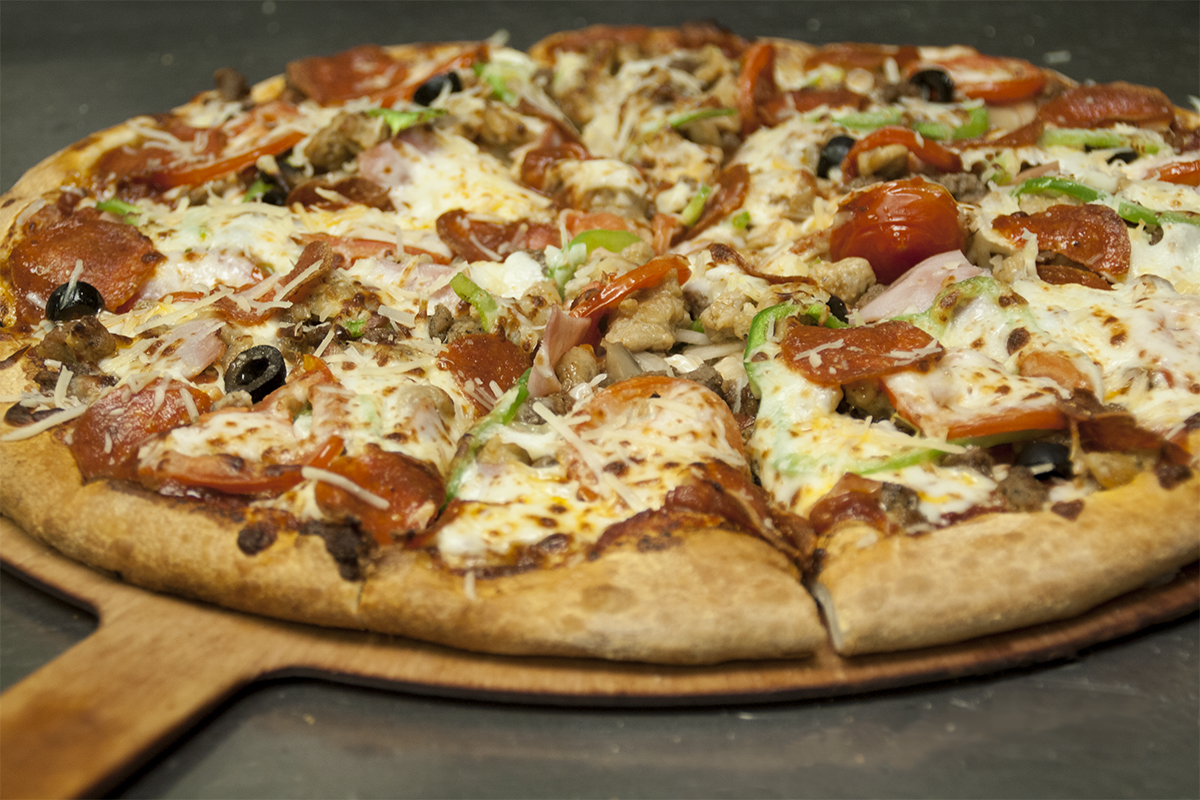 We all understand that the world we live in today isn't the same that it was 30 years ago, or even 10 years ago for that matter. The world we live in today is a very fast paced environment that places a premium on efficiency and maximizing your time. Of course for an individual or a family following this type of schedule makes sense. It allows for more time together as a family, more time to do all the things that the world we live in demands. The problem is that from a restaurant perspective, that means less time. Less time to prep, less time to cook, less time from accepting the order to delivering it to the guest. The best part about being part of the Ultimate California Pizza family, is that we refuse to conform to that mold.
At Ultimate California Pizza we believe that breaking out of the fast pace mold is a part of who we are. We believe that custom handmade items still have a place in this world. We believe that taking your time is worth the end result. We believe that there is nothing more important than sitting down with family and enjoying your time together.  We believe that quality food is an important part of that family time. We insist on taking great care with the food we prepare for you and your family.
It is with that in mind, that we take such care to ensure that we go the extra mile in everything we do. It starts with our menu. Sure there are lots of flashy names and a wide variety of options, but each item on our menu received its position because it is something we would share with our families. Of course, menu item selection has its perks since we get to try each creation before we make the decision. 
But it is more than just eating a lot of pizza and sandwiches. Recently, we even took the time to re-invent our crust. We wanted to provide you more flavor in your pizza that isn't reliant on the toppings. So we went back to the drawing board. We already hand make our crust and we were not willing to change that approach so we had to focus on the flavor. I think you can agree that we have been successful with our recent election of "Best of the Beach" Pizza as voted on by you, our guests!
Being voted "Best of the Beach" Pizza is the perfect way to move into November, a month well known for giving thanks. So now we get a chance to thank you. We could not have achieved this award without your votes. We could not have made the necessary changes to our menu and processes without you being willing to communicate with us about what you want as customers. It takes time to learn from our guests and it takes time to make changes and we are grateful that each of you have taken the time to dine with us, and share your opinion with us. Because we understand how much your time is worth. So while we can't make time slow down, we can make a delicious meal right here in Myrtle Beach for you and your family to enjoy!