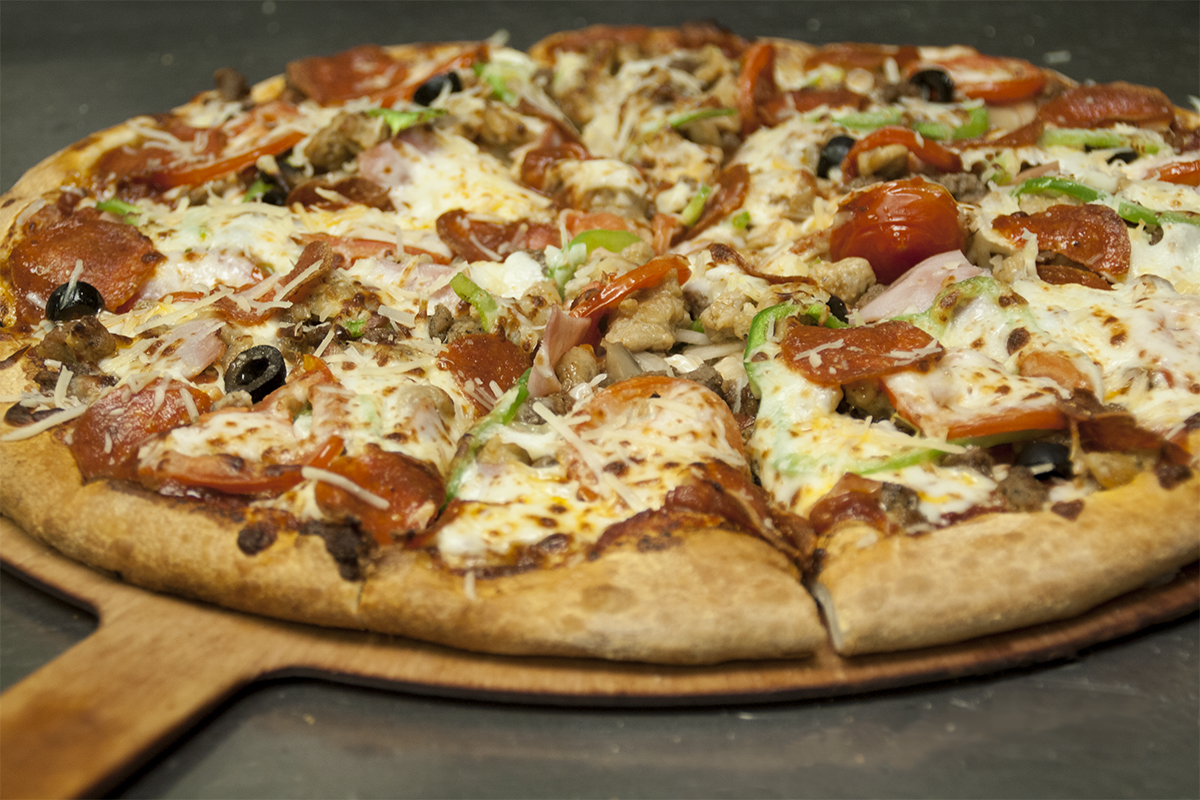 Did you know that there are FIVE Ultimate California Pizza restaurants across the Grand Strand? That's right! Five surfer themed restaurants with a California flavor dotted up and down the coast from Barefoot Landing to Surfside Beach. The Diving Dining Group made a goal to create a unique casual dining experience and still serve high end, high quality, custom and handmade pizzas. Based on our local community voting us "Best of the Beach" pizza year after year, we think we are on the right track! However, one of the most frequent questions we get is: Where are your locations? We are going to answer that today!
We will work our way from north to south. That makes our first stop Barefoot Landing! A unique outdoor shopping center that houses many boutiques and small shops, Barefoot Landing also offers a great view of the Intracoastal Waterway. This location provides an excellent area to wander and build an appetite. Don't worry, Ultimate California Pizza will be there to quench the hunger when you are ready. We have a couple of other suggestions for you while you are at the Barefoot location. Check out our sister restaurant River City Café or go across the street to Nacho Hippo for a margarita and some churros!
Not too far down the road you will find our Game Zone location. While we offer the same great sandwiches, pizzas and appetizers, you will find a great deal more at this location. Located in the Galleria Shopping Plaza at the corner of Lake Arrowhead Rd and North Kings Highway, Ultimate California Pizza Game Zone is a treat for all ages. Pizza, games and prizes await our guests at this location. Tons of fun is ready to be had.
As you continue your tour south on Kings Highway, you will find our next location at the corner of 25th Avenue. This location features our second largest dining room, but some of the best decorations. You will be quickly greeted by some black and white style photos, beautiful wall motifs and an inviting bar area. This location even offers some outdoor seating certain times of the year. This location does a fantastic job serving both locals and Myrtle Beach visitors alike. Centrally located to most of Myrtle Beach, this location is a convenient stop for anyone visiting any of the local attractions, playing sports at the Myrtle Beach sports complex or watching games at the Ripken Experience. We also deliver to these locations.
Our next stop is in the popular shopping and dining location of Market Common. Market Common features shopping, eateries, outdoor spaces, sports fields and entertainment. We are thrilled to be part of the "Uptown Downtown" community that has remade what used to be a former U.S. Air Force Base. You can find us on the corner of Deville St and Reed St. We are right across the street from the movie theater and also across from the bookstore. We don't have much parking specifically designated for our restaurant. Don't fret, there is a parking garage less than 100 yards away on Deville St. You could spend all day walking around Market Common. Spending the day at the ball fields? Give us a call, we deliver! If you decide to make a day of it, then be sure to check out our other Nacho Hippo location while you are there. Just around the corner from our Ultimate California Pizza, Nacho Hippo provides a great open-air option (on nice days) that overlooks the parks central lake.
Last but certainly not least is our Surfside Beach location. One of our more popular restaurants, thanks in part to it being conveniently located to Ocean Lakes Family Campground as well as Lakewood Camping Resort and Pirateland Camping Resort. This location serves our locals and guests well as it is easy to access on Kings Hwy. This location is a local's favorite and has a really interesting art installation in the ceiling. Something you have to see to believe.
As you can see, we have worked very hard to place our restaurants in interesting yet convenient intervals up and down the Grand Strand. Our goal has always been to serve our guests and one of the best ways we can do that is by putting our well thought out restaurants in locations that work for you. So, come see us at one of our 5 locations. We look forward to serving you!