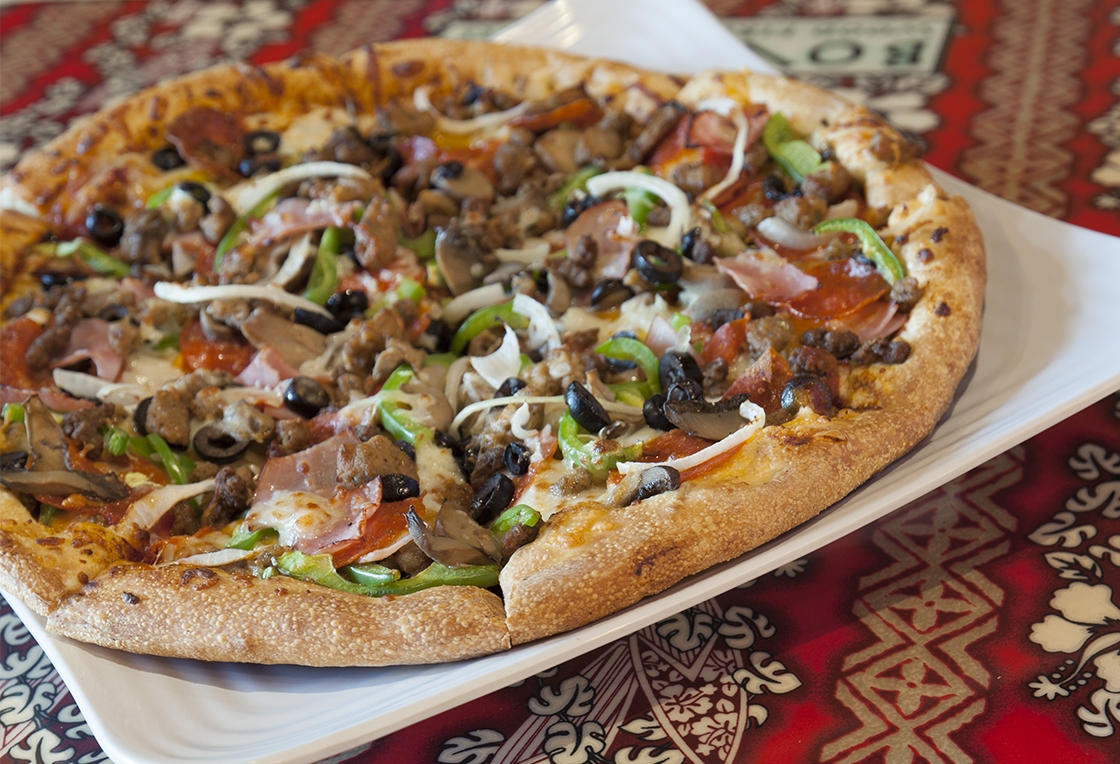 We constantly hear from people who live in the Myrtle Beach area or come to visit that they struggle to find good pizza. It just doesn't taste like what they are used to. There are a lot of simple reasons why pizza in Myrtle Beach doesn't taste the same as it would if you were in a differently location. There are so many variables like water, water temperature, humidity and recipe variations just to name a few. But as a restaurant that prides itself on flavor we see the market a little differently.
There seems to be three types of pizza in Myrtle Beach. First you have your typical chain restaurant. This isn't always a bad thing. Sometimes you just want to get a cheap pizza that you know is going to taste exactly the same as every other chain restaurant pizza around. It is what it is. Second you have the "insert big city name here" style pizza. We get it, there are a lot of major cities that have specific styles of pizza that people want to mimic because they like that kind of pizza. Just like the chain restaurant pizza, large slices of pizza that half to be folded in half that you can watch the grease run off of have their place. This kind of pizza can be really, really good. But we wanted to create a third type of pizza. A pizza that tastes great, is of the highest quality, focuses on innovation and is provided with great hospitality. Ultimate California Pizza was born out of this mindset to provide our customers the best pizza at the beach. We poured our mission statement of providing the perfect dining experience to every guest, every time into everything we do.
Fresh off another "Best of the Beach" pizza win, our commitment to our mission statement and our original goals has never been stronger and has driven us to take the next step in providing great customer service to our guests. Some of you may have already used the online ordering system, some maybe not. But it is a great tool to help us provide to you that perfect experience. Technology has created so many new conveniences and we want to make sure we take advantage of that too! So if you haven't already, give the online ordering system a try! Our online ordering system makes the ordering process easy and you can see all of our offerings at the same time. Good for carry out or delivery this is a really cool feature that is both desktop and mobile friendly. Go to https://orderonline.ultimatecaliforniapizza.com/ucp to check it out!
We also have made a strong commitment to listening to you, our guests. So if you haven't already, go to google, Yelp! or TripAdvisor to leave us a review. We want to hear what you have to say. On that same topic, we want to thank you for the feedback we have already received. We have heard what you have shared and are working to make a few adjustments to make our offerings even better! More to come on that in the coming months but we are certain you will be just as excited as we are about what is coming out of our kitchens.
In closing, we just want to remind you that you don't have to settle for mediocre or copycat pizza. Come to Ultimate California Pizza, in Myrtle Beach and the nearby area. We are here to provide the perfect dining experience, to every guest, every time whether you are dining in, ordering to go, or letting us bring it to you.