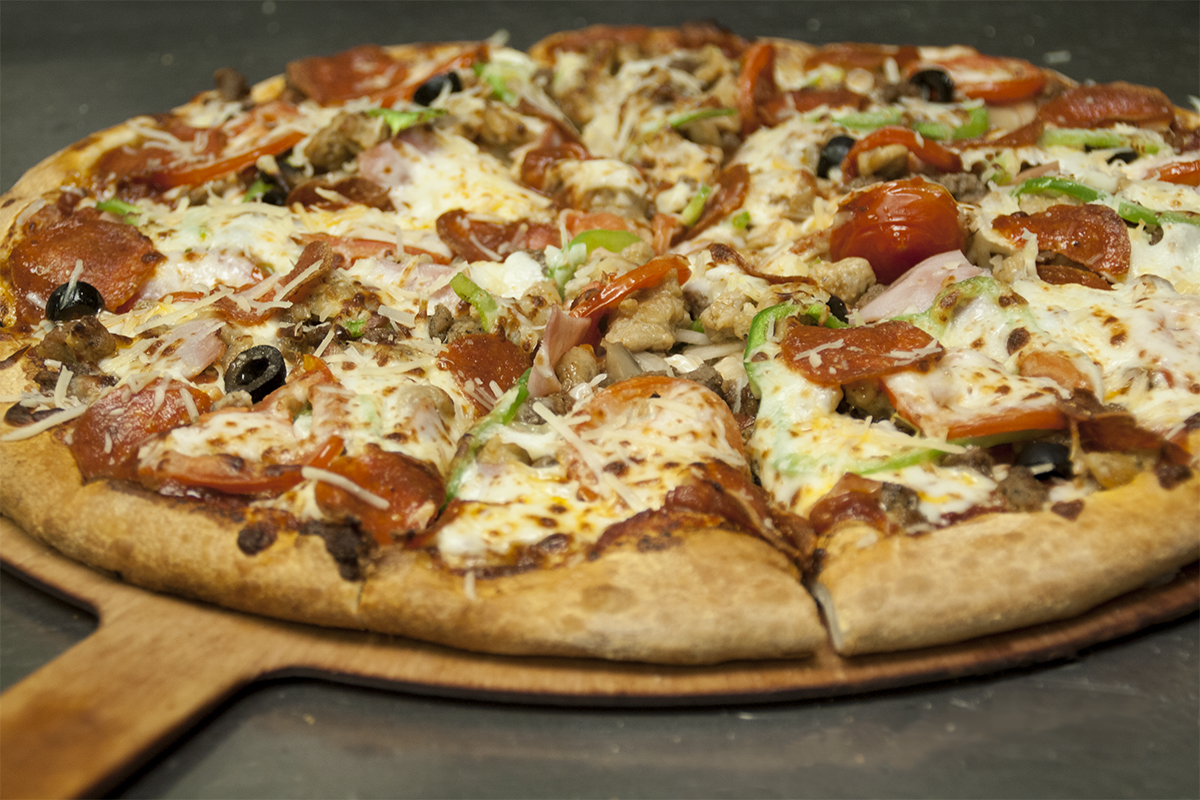 At Ultimate California Pizza in Myrtle Beach we are always using the freshest ingredients in our products – from our made from scratch dough to our endless toppings. Our goal is to cater to our customers, which means not only finding ways to incorporate new items or ingredients, but to also try to accomodate those customers that have dietary restrictions.
If you've recently dined with us, you'll notice a lot of delicious changes to our menus. We've not only added all new paninis and sandwiches to choose from, but you'll find the Ensanada Salad is back!
A few appetizers have made a debut on our menu – and there's plenty to share with friends and family! Take your tastebuds "South of the Border" with our Tijuana Flatbread or scoop up our homemade Buffalo Chicken Dip on crispy tortilla chips while you watch the big game. If you're looking for a vegan-friendly option – our Baja Bread or Hummus are sure to hit the spot!
At Ultimate California Pizza, we know a thing or two when it comes to creating delicious gourmet pizza. Feel free to try one of our new pies like San Gabriel or Chicken Alfredo. We've also started utilizing vegan mozzarella cheese in our recipes and have introduced a ton of vegan pizzas to the menu including: Athena, Freakin Vegan, Kung Fu, Hipster, Polynesian, and one that is inspired by our famous burger joint – The River City – that will have you believing you're eating a burger and not a slice of pie!
Want to try something outside the (pizza) box? How about hummus as a sauce instead of traditional red tomato sauce?! Are you sensitive to gluten? Don't worry – we offer gluten-free crust so you can still dig into any of our gourmet pizzas.
So whether you're in the mood for a Luau Chicken Panini or a craving a Kung Fu pizza, you can enjoy all of these new menu items in the restaurant or get them delivered to you! To start the delivery process, it's as simple as going online to ultimatecaliforniapizza.com and clicking "Start Your Order". We look forward to serving you at one of our six locations around Myrtle Beach or delivering you a hot pizza right to your door!