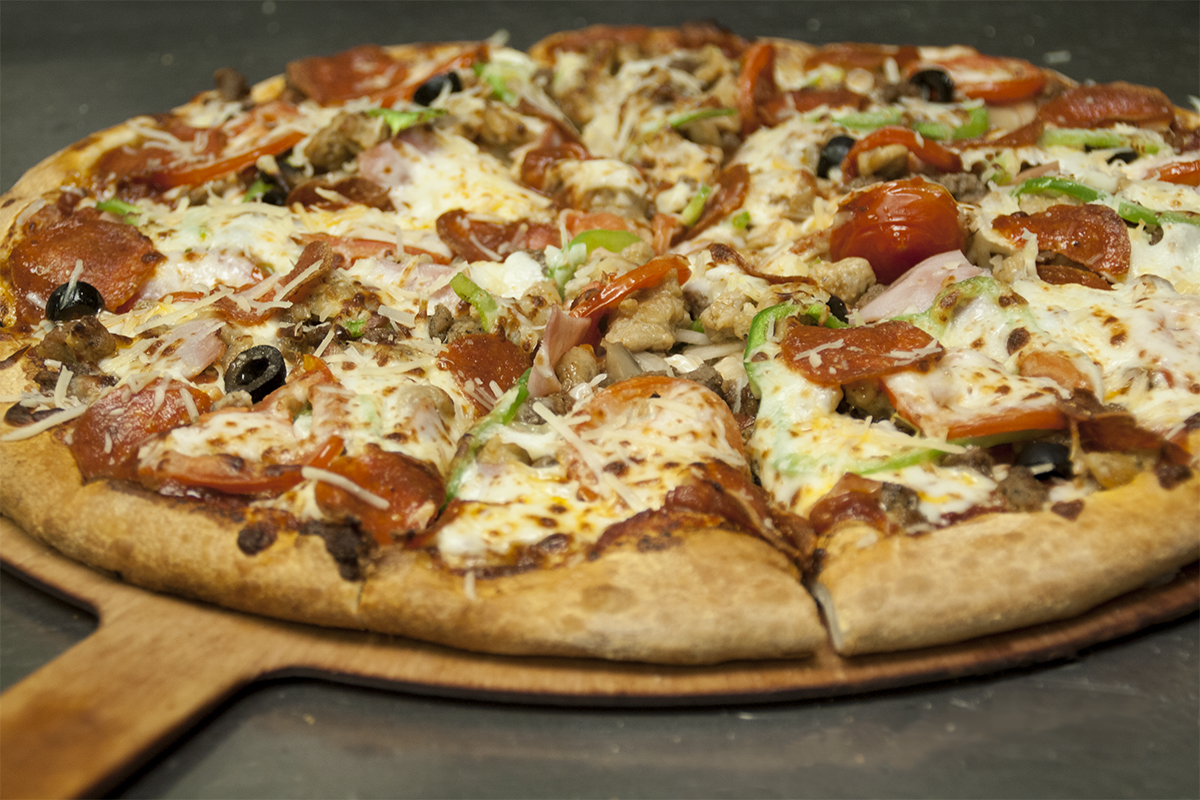 When it comes to a delicious, cheesy, mouth-watering pizza – Ultimate California Pizza in Myrtle Beach knows a thing or two about creating a perfect pie. Voted 'Best of the Beach' pizza year after year, our passion is made from scratch, gourmet pizza. And one thing every pizza enthusiast knows a good pizza starts at the base. If you don't have the right dough to make the crust, your efforts to make a delicious creation will fall flat – literally.
At Ultimate California Pizza, we make the dough for our gourmet pizzas from scratch every morning. While we can't tell you the exact formula and reveal any secret ingredients, we can give you a few helpful hints on how to make the perfect pizza crust.
If you're like us and making the dough from scratch, these are a few of our suggestions. These directions will yield two – 16 in dough balls or three – 12 in dough balls.
The ingredients you will need are:
      

2.5 lbs Hi Gluten Flour

      

.25 oz Dry Yeast

      

12 oz Warm Water (115 degrees)

      

.35 oz Salt

      

3.5 oz Extra Virgin Olive Oil
Preparation: In a bowl, add yeast to the warm water and stir vigorously. Let sit until the froth rises 2-3 inches. Once it rises, combine the froth with salt & olive oil and add in the flour. Then stir into a smooth, pliable ball. If you find it's too wet, simply add a little more flour and if you find it's too dry, just add a little more water or oil.
Separate into 2 or 3 dough balls and let them sit for 15-30 minutes so they can slightly proof.
Docking: The "docking" phase is very important since this is where you will shape and attempt to maintain the optimal air in the crust. Too much air the crust will be bubbly, not enough air crust will be flat and gummy. Dock the dough ball by using a combination of your fingers and a roller. Feel free to use whatever technique works best for you, so that the dough ball is now a round ¼ inch smooth "skin" to fit the 16 inch or 12 inch screen, cookie sheet, or pizza stone. If you're using a pizza stone, make sure it is preheated.
Add your favorite sauce base (tomato, pesto, alfredo) and layer with traditional ingredients such as mozzarella & pepperoni, s. At Ultimate California Pizza, we only use a Grade A whole milk mozzarella – if you're trying to stick to what we do. Or if you're feeling adventurous, feel free to add your own favorite toppings.  Pizza is the perfect food picky people love.
Cooking: Standard oven set at 425 – 440 degrees and cook time will be about 7-10 minute, watch for a golden brown bottom.
Once it's done cooking, let it cool and use your pizza cutter to slice it up. Then it's time to enjoy! And don't worry, if something happens and the pizza doesn't quite come out tasting like Ultimate California Pizza, just give us a call or order online and we'll deliver one of ours right to your door!