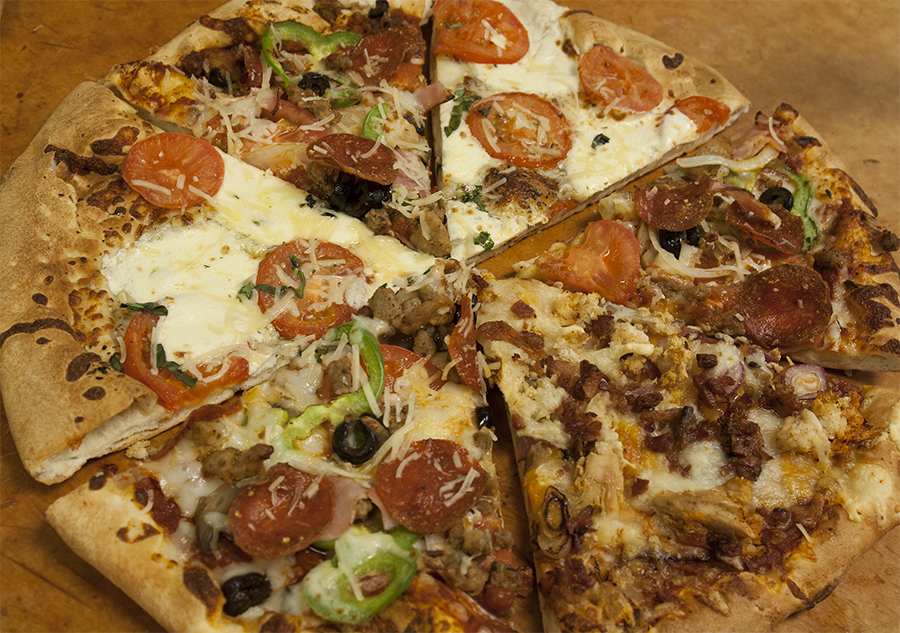 Pizza isn't the only smell wafting around the kitchen at Ultimate California Pizza in Myrtle Beach! Love is in the air and Valentine's Day right around the corner! Share the love this year by sharing a slice of pizza with your sweetheart. You don't need a bouquet of roses and a box of chocolates to say "I love you" anymore. They say the way to someone's heart is through their stomach so why not treat them to some 'Best of the Beach' gourmet pizza this Valentine's Day.
We understand everyone has their favorite pizza toppings and this Valentine's Day you don't have to worry about who gets the ultimate decision. If you're craving pepperoni and your date is in the mood for mushrooms, no need to worry! Sharing is caring! Split your pizza in half so you both can enjoy your favorite fresh toppings. If you're strictly against pineapples on a pizza but the love of your life can't live without them, you can still please their stomach and yours at the same time. Veggie lover and meat lover? No problem! Our half without and half with pizzas offer the best of both worlds. And with our perfectly sliced pizzas, sharing just got even easier.
This year, if you plan on staying in for Valentine's Day, surprise your significant other by making dinner. If you don't feel like going out, test your culinary skills by making your own pizza. Instead of using store-bought dough, give your pizza extra flavorful with our made from scratch dough recipe. Click here to try your hand at our special recipe! (https://ultimatecaliforniapizza.com/556-2/) If cooking isn't your forte, don't worry, we still have delicious deals that will help you satisfy your pizza cravings.
With Valentine's Day falling on a Wednesday this year, you can take advantage of our Buy One, Get One Half Off special. When you order a large or personal sized speciality pizzas, you get half off another one of equal or lesser value. We this great deal, we make it easy to share the love (of pizza) with the family or your significant other this year! And if you don't have plans to leave the comfort of you home, you can order online or give us a call and we'll deliver right to your door.
Pizza really is the perfect food to share on Valentine's Day. It's not only cut into perfect slices, but it's cut into 8 sections – an even number to split. At Ultimate California Pizza we also offer some other delicious appetizers that are perfect for sharing including our Cheesy Stuf't Breadsticks, Oven Baked Wings, and Hummus Dip. With our six locations, make plans to treat your sweetheart to 'Best of the Beach' handmade pizza for a unique and delicious Valentine's Day date night!