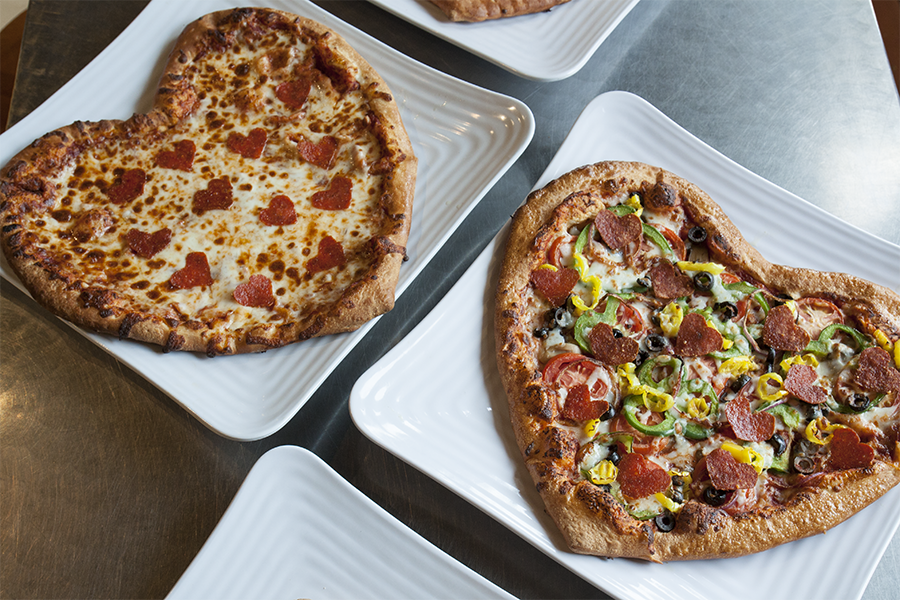 Mother's Day is quickly approaching and this year, mix things up a bit by treating your mom to a night off from cooking and bring her to Ultimate California Pizza for a tasty, flavor packed dinner! Our 'Best of the Beach' pizzas are the best way to show your mom just how much you appreciate everything she does for you!
Give your mom a break from the kitchen and treat her to dinner tonight. When you dine with us, you don't have to worry about the cooking or the dishes — we'll take care of it all. And the best part is, we have a something for everyone! Whether you're a wing connoisseur or a fan of all things covered in sauce and cheese, you can find it all on our menu.
At Ultimate California Pizza, you can personalize your pizza and split it up however you like. Let your mom pick her favorite toppings for her half and you can still have what you want on the other. Or if you and the family are divided by your love of both sweet and spicy things, pick our Fresno specialty pizza for a delicious compromise. Sweet and hot come together in this truly dynamic pizza. Made with Ranch dressing, mango habañero chicken, hickory smoked bacon, mozzarella, cheddar, Monterey Jack, & green onions, this is a flavor explosion you have to try.
When you choose to dine at Ultimate California Pizza in Myrtle Beach, you can take your mom on a tasty trip without having to leave the Grand Strand! Our specialty pizzas will take her taste buds for a flavor packed world tour! Head to Italy with the Little Italy pizza made with pesto sauce, Italian sausage, roasted red peppers, tomatoes, mozzarella and parmesan. Venture to the islands of Hawaii with the Golden Hawaiian and enjoy Ultimate Red Sauce, hickory smoked ham, sweet golden pineapple, green onion, mozzarella and provolone topped with dates and shredded coconut. Get a taste of Thailand with the Thai Chicken which comes with Sweet Thai chile sauce, mozzarella, roasted red peppers, green onions, roasted peanut chicken, & chopped peanuts.
Not only do we have some of the best pizzas in Myrtle Beach, we have salads piled high with so  many fresh toppings, you'll forget that they're good for you. Start off your meal and keep it simple with our tasty house salad, which is made with fresh greens, green peppers, red onions, cucumber, and tomatoes. Or try our Chef salad takes things up a level with Fresh greens, sliced ham, sliced turkey, mushrooms, cucumbers, tomatoes, red onions, green peppers, sliced boiled eggs, cheddar, Swiss, and served with a breadstick. You can really spice things up with our Ensanada Salad, which is packed full of Red onions, green peppers, crumbled tortilla chips, tomatoes, sliced mushrooms, black olives, oven roasted chicken, cheddar cheese, & jalapeños.
If your mom isn't in the mood to leave the house or you've decided to treat her to dinner at home, no need to panic. Lucky for you we deliver! Pick out your favorite pizzas and appetizers and make sure to give us a call or order online. And if you want to surprise your mom with dinner on your way home, don't forget you can also call and have your pizza ready for pick-up!
This Mother's Day in Myrtle Beach, give your mom the gift of 'Best of the Beach' pizza and share in making memories around the dinner table!