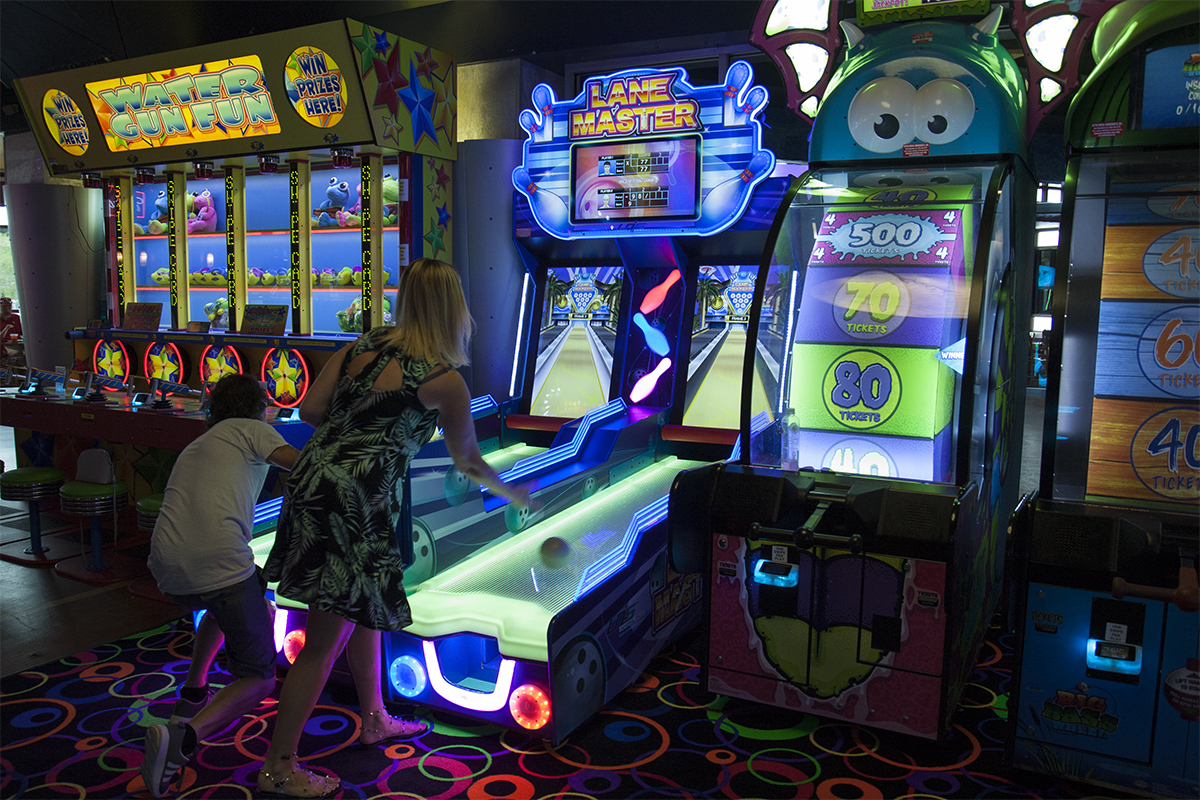 At UCP Game Zone in Myrtle Beach, our team is proud to be involved with various top businesses all around town. We love having the opportunity to serve families, work groups, and parties our handcrafted 'Best of the Beach' Pizza. And because we're the best of the beach, it's no surprise we only partner with the best! Below, some of our most influential Myrtle Beach customers give their opinion on what makes UCP so special.
Kai Woodward Senior Marketing Mgr Hilton Grand Vacations Club
"I have had the pleasure of partnering with UCP over the last 3 years. UCP's team has done an excellent job of always being able to at a moments notice make sure that HGV's marketing team has everything it needs to add value to our guest experience. Their team makes us always aware of all the great savings UCP has to offer and we appreciate the partnership so very much. This allows us to be a better team to the guests we serve."
Todd Leary GM Pirateland Campground
"We greatly appreciate the tremendous service UCP provides to us and our guests. We can always count on them to be accommodating and a pleasure to work with for our food service needs."
Anna Bowers Director of Sales & Marketing Oceana/Wyndham Resorts
"Oceana Resorts has been partnering with UCP for several years. UCP's commitment to high quality, fresh ingredients makes is easy to recommend them to the guests staying in our nine North Myrtle Beach and Myrtle Beach Resorts. Oceana Resorts benefits from this partnership in several ways including being able to recommend quality dining establishments to our guests, creating excitement for our associates with the possibility of them earning gift certificates, and providing our guests with the ease of choosing the best place for the best pizza."
Bobby Holland Senior GM Ripken Experience
"The Ripken Experience Myrtle Beach is proud to partner with UCP and UCP Game Zone. The quality of the food along with excellent customer service is a key to providing great dining recommendations a majority who are visiting us from outside of the state. Teams have leaned on special discounts provided on pizza orders provided exclusively to Ripken's participating teams which helps them eat with quality while at the same time saving some money on their trip. Additionally, Game Zone has long provided an expansive and fun venue for families and teams to dine and enjoy their baseball vacation while enjoying the best of what Myrtle Beach has to offer."
At UCP Game Zone, you can guarantee your pizza is made to order on our made from scratch dough, homemade Ultimate red sauce and loaded with fresh ingredients like mozzarella, juicy tomatoes, crisp veggies, and USDA choice NY strip! There are endless combinations when you build your own pizza and if you're in the mood for something different we have a variety of dishes from stacked sandwiches to saucey wings. And after you fill up you can play our interactive games and win some of the hottest prizes! UCP and UCP Game Zone offers a family-friendly environment and is loved by locals and tourists alike. From carryout to delivery, and the option of dining in at 6 of our locations around Myrtle Beach, we look forward to serving you and your family one of our 'Best of the Beach' pizzas!