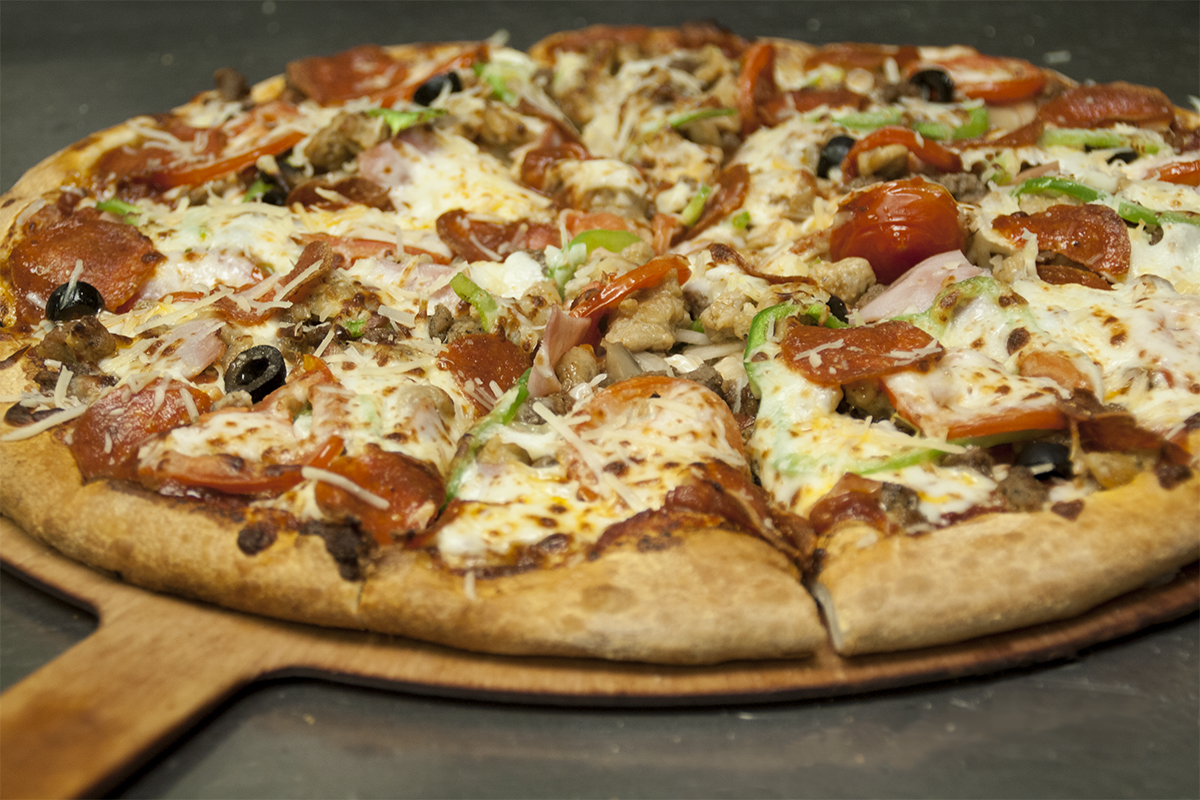 When most people think "SoCal", they think about surfing, beaches, a laid back lifestyle and "tubular, dude!" But it is so much more than that. SoCal offers great tasting, fresh and authentic cultural foods. At Ultimate California Pizza, we strive to capture that state of mind and environment in our pizzas, salads, appetizers, sandwiches and drinks.
While we count on our host cities to provide the sunshine (the Myrtle Beach area averages 218 days of sunshine per year), Ultimate California Pizza will provide the great tasting, fresh food offerings you are looking for! Of course, Myrtle Beach can't provide those wonderful SoCal temperatures year-round so our restaurants are here to let you escape from the mundane and walk into a fresh environment that allows your mind to escape and enjoy your meal and your family.
The SoCal state of mind practically invented the current "active wear" fashion trend and we are just fine with that! Our laid back, family friendly atmosphere is all about being comfortable, encouraging good family time and great memories. Leggings or board shorts, t-shirts and sneakers are as dressed up as you will ever need to be for us! Come as you are everyone is welcome to dine with us.
Once you get in the door, you will see we have adopted the SoCal attitude in our decorations as well. Cool clean lines of stainless, comfortable booths and chairs, sports television and surfboards hanging from the walls are just some of the fun items you will see accented around the restaurant.
Our down-to-earth staff embodies that SoCal style as well! While we may have replaced typical SoCal slang with our more southern traditional tag lines like, "y'all," "bless their heart," and "fixin to", I promise we are "super stoked" to see you and can't wait to share a meal with you while you watch some "sick' moves on TV.
Our menu is exploding with flavor options and combinations, just like the authentic cultural foods of SoCal. Looking for something light? Try our Malibu Greek Salad. Looking for a great sub? Our Monterey Chicken Sub is here to please! Need to feed a family or the entire baseball team? Our signature pizzas offer a flavor profile everyone can get behind. Concerned about healthy options? Our "Build Your Own Pizza" options are sure to offer something for anyone looking for vegan options, gluten sensitive options or for those of us that are just plain picky! There are more than 4.5 million pizza combinations on our menu! We strive to offer that "SoCal" feel with fresh, authentic and great tasting items.
We have even taken the time to name some of our food after the SoCal environment. Maybe your tastes fall in lines with the "Hollywood" or "Pasadena". Or maybe you prefer something a with a little more flair like the "Berkeley", or the "Santa Cruz". Whatever your preference, Ultimate California Pizza has something for you.At Ultimate California Pizza in Myrtle Beach we embrace the SoCal mentality and hand make our pizzas, subs, appetizers and salads every time using fresh ingredients to ensure the best flavors and best experience possible.